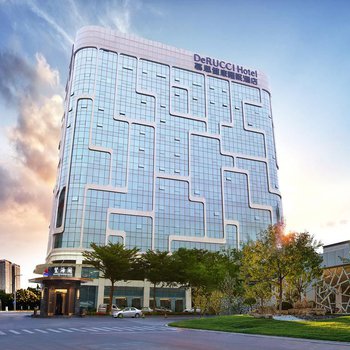 Opened in 2017, the DeRUCCI Hotel (Dongguan International Exhibition Center) is a great accommodation choice in Dongguan.
The hotel is only 9km from Humen Railway Station and 53km from Bao'an International Airport, giving guests a number of convenient transportation options. Transportation around the city is also convenient, with Exhibition Center Metro Station within walking distance. The hotel is just 1km from Haiyueyan Mountain of Dongguan and 3km from Houjie, making it an ideal location for guests looking to do some sightseeing.
At the end of a busy day, travelers can unwind and relax in the hotel or go out and enjoy the city. Travelers requiring pickup service can book this directly through the hotel. Airport pickup can be arranged by the hotel upon request. Guests of this Dongguan hotel can make use of the parking facilities.
According to our trusted guests, the facilities at this hotel are first-rate. This hotel is particularly popular with those traveling on business.